Upcoming Events & News
H H Kadamba Kannan Swami coming to Sydney
Program Schedule - March 2014
Saturday 8 March 2014 -
Hornsby Hall Program 6:30pm, Address: 25 Edgworth Avenue Hornsby
Sunday 9 March 2014
Srimad Bhagavatam Class 7:45am at the Hare Krishna Temple North Sydney
Program at Rouse Hill 11:00am, Address: 31 Panmure Street, Rouse hill
Sunday Feast Class 6:00pm at the Temple
Wednesday 12 March 2014
Class at the Temple 7:30pm
Kirtan Night by Maharaja
For more information, please contact Hemanga Chaitanya Das – 0421 085 240
To find out more about Maharaja, please go to https://www.kksblog.com/ or
http://www.kkswami.com
---
Shri Gaura Purnima Celebration
The Advent of Shri Chaitanya "Golden Avatar" of
Lord Shri Krishna


Sunday 16th March 2014
Morning Program
4:30am Mangla Arati

5:15am Japa Session

7:30am Shrimad Bhagavatam Discourse
8:30am Darshan Arati and Guru Puja
All day Kirtan from 10am by our special guest Madhava Prabhu
Evening Program:
6:00pm Discourse on Gaura Purnima
7:00pm Gaura Arati
7:30pm Abhishek & Kirtan
Free Ekadashi Prasadam will be served from 5pm
Sponsorships
Devotees can sponsor various items to please Lord Gauranga. The options are as follows:
1) Any Arati $108
2) Abhishek $251
3) Flowers $1500
4) Deity Dress $2500
5) Maha Feast $5000
For more information, on sponsorship contact Madhavacharya Das on 0411762 166 OR
Shubh Krsna Das on 0410734229.
---
Practical Application of Bhagavad Gita
Conducted by Hemanga Chaitanya Das & Asseem Prabhu. Please note the following schedule for this program:
| | |
| --- | --- |
| 1-Feb & 8 Feb | Our existence in the material world |
| 5 & 22 Feb | Reincarnation |
| 1 & 8 Mar | Law of Karma |
| 15 & 22 Mar | How to leave this body? |
From 7:30pm to 9pm
Venue: Hare Krishna Temple, 180 Falcon Street North Sydney
Please contact Hemanga.kks@iskcon.com.au if you have any questions.
---
His Holiness Bhakti Rasamrita Swami in Sydney
Thursday 17 April 2014 to Wed 30 April 2014
ISKCON Sydney is delighted to invite you to a getaway for two days with
His Holiness Bhakti Rasamrita Swami on "The Divine & Demoniac Within".
Please click
here
for Registration.
Please click
here
for more information on the retreat.
Watch this space for more details.
---
Vaishnava Calendar for Sydney
---
Sunday School
Every week about 20 children attend the Hare Krishna Temple's Sunday school program from 5pm to 6.45pm where Krishna is the centre of all the activities.The children learn more about spiritual values and practices whilst engaging in class activities that include stories, quizzes, games, drama, movies, arts &craft.After each class the children take dinner Prasadam together.

Click here to read more

Click here to register
---
Janmastami 2013 eBook
Click on the below link to read or download the online Magazine on your laptop, desktop, iPhone or iPad!
---
Sunday Feast
Sponsor this week
Sunday Feast is Co-sponsored by:
Sathish Kirti Prabhu and Family
&
Tushta Krsna Prabhu and Priyanka Mataji.
Volunteering this week

Cooking : Nand Gokul Prabhu's & Mathura Gokul Mataji's team
Restaurant: Namasankirtan Prabhu and Team
ISKCON SYDNEY is thankful to the sponsor and volunteers for their
---
Do You Want to Sponsor Next Feast ??
Celebrate a special event or occasion by sponsoring the Sunday feast at
ISKCON Sydney and get the blessings of Sri Sri Radha Gopinatha
Dates available are - All Sunday's of March 2014

To sponsor a feast please contact
Madhvacharya Das
on 0411 762 166 or for internet transfer please transfer
$1200 into

BSB : 032 032 Account #: 512 285


Name: ISKCON Sydney Food For Life
and register below :
---
---
Death Is God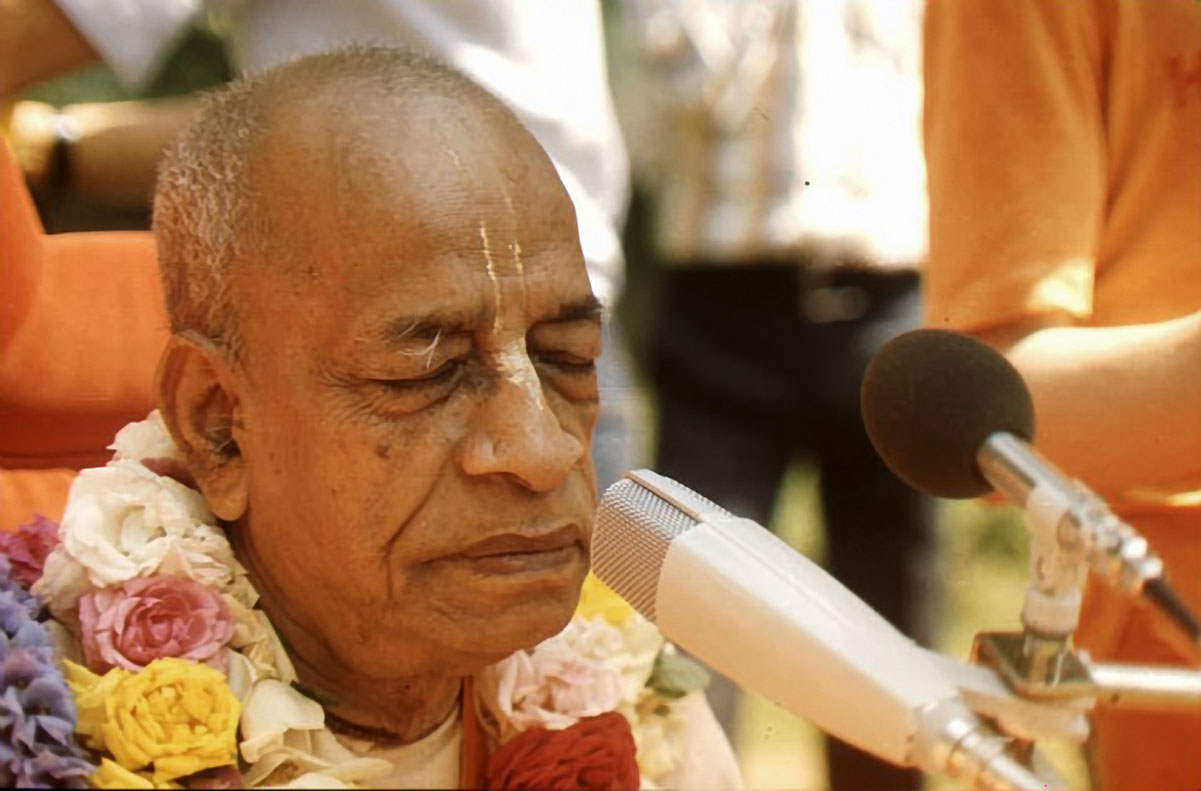 Our Founder's Lecture
But no. Duty is duty. After all, everyone will die; nobody will exist. So nobody should be afraid of death. This is Vedic civilization. Death is inevitable. "As sure as death." Who can avoid death? So being afraid of death, we should not deviate from our duties, real duty. That is Vedic civilization. So Duryodhana wanted to point out "That this boy, your disciple, he... It is fixed up that he's meant for killing you, and he has arranged nicely military phalanx just to defeat you. And he has learned this art from you."Read more.
---
Please Support Us
Please help support our congregational goal to spread the glories of the Holy Name
---
Hari's Vegetarian
For Catering orders kindly contact our vegetarian restaurant in the city. Call on (02)9212 1010 OR email: info@harisvegetarian.com.au
---
---
---