Upcoming Events & News
12 Hour Kirtan With SriPrahlada 30th July 2016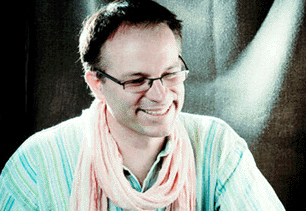 As part of the events of ISKCON Spiritual Seekers (Youth of ISKCON Sydney), you are invited to a wonderful 12 hour kirtan with H G Sri Prahlad Prabhu on the 30th of July (Saturday).
This is the first time in ISKCON Sydney History that all the kirtaneers are going to be from the youth group.
Kirtan will go on non-stop from 10 am to 10 pm, with Sri Prahlad Prabhu singing from 7:30 pm to 10 pm.
We would love for you all to come and encourage the youth of Sydney to continue this great culture of Kirtan we have as part of ISKCON Sydney.
Date: 30th July
Time: 10 am
Venue: ISKCON Sydney Temple - 180 Falcon Street, North Sydney NSW 2060
---
ISKCON 50 Celebration in Sydney
20 AUGUST 2016
A theatrical, musical and multimedia spectacular showcasing how one extraordinary mans's journey transformed the lives of millions
A world-class show celebrating ISKCON's 50th anniversary entitled "Transcendental Journey: Krishna 50 Years On" is set to play at the iconic Sydney Opera House in Australia on Saturday August 20th, 2016. Transcendental Journey will repeat twice, with a matinee performance at 2pm and an evening one at 7:30pm in one of the Sydney Opera House's state-of-the art theaters, "The Studio." With sophisticated sound and lighting systems, its comfortable crimson-red tiered seats will sit 350 each time for a total of 700.
ISKCON devotees and the wider Indian congregation will be personally attending the program. VIPs such as the Prime Minister of Australia Mr. Malcolm Turnbull and High Commissioner of India in Australia Mr. Navdeep Suri are being invited, along with other senior politicians and famous actors and musicians. One of Srila Prabhupada's senior most disciples and most renowned ISKCON pioneers, Mukunda Goswami, is expected to attend, health permitting. Australian kirtan singer Sri Prahlad Das has confirmed. And ISKCON gurus His Holiness Bhakti Charu Swami and Bhaktimarga Swami, as well as GBCs for Australia Ramai Swami and Devamrita Swami, are also being invited.
PRICING INFORMATION
The authorised ticket sellers for this Event are Sydney Opera House. Please click here for booking.
| | |
| --- | --- |
| Standard | $65 & $89 |
| Children Under 12 (matinee performance only) | $55 - $79 |
Every week about 20 children attend the Hare Krishna Temple's Sunday school program from 5pm to 6.45pm where Krishna is the centre of all the activities.The children learn more about spiritual values and practices whilst engaging in class activities that include stories, quizzes, games, drama, movies, arts &craft.After each class the children take dinner Prasadam together.
Click here to read more
Click here to register
New Temple Project Update
ISKCON SYDNEY is very pleased to announce the New Temple
Building Project. The new temple will be built at 217 Windsor Road, Vineyard.
Vaishnava Calendar for Sydney




SHRIMAD BHAGAVATAM DAILY CLASS SCHEDULE
Following is the regular schedule for the class@7.45am:
Mon - Kamsari Sena Prabhu
Tue - Vrajanath Krsna Prabhu
Wed - Ghanashyam Govinda Prabhu
Thu - Somendra Krsna Prabhu
Fri - Bhava Vibhushana Prabhu
Sun - Sri Prahlad Prabhu

** The above schedule is subject to the availability of visiting preachers.
Like us on Facebook

Sunday
23r
d
July'
16
This week's feast is sponsored by Rima Shery.
ISKCON SYDNEY is thankful to the sponsors and volunteers for their
unconditional services.
Do You Want to Sponsor Next Feast ?
Celebrate a special event/occasion by sponsoring Sunday feast at ISKCON Sydney and get the blessings of Sri Sri Radha Gopinatha. Please register below to book the feast:
For Internet payments please transfer $1200 in the following Account:
BSB : 032 032 Account #: 512 285
Name:
ISKCON Sydney Food For Life
For Part/Co-Sponsorships please see our friendly Reception staff or call
Shubh Krsna Das on 0410 734 229 and register.
Siksha Program
Are you chanting Hare Krishna Mahamantra? To chant more effectively please register for our siksha programme and receive unlimited blessings from Their Lordships Sri Sri Radha Gopinath and His Divine Grace Srila Prabhupada also to advance in your spiritual journey, click on the following to register:
Our Founder's Lecture
Topic: Science vs Veda vs Religion
Prabhupada: ...difficulty for the scientist to understand God? What is their difficulty? We understand God very easily.
Svarupa Damodara: They find it very hard to see the spirit, the soul
in... It is very doubtful, they say.."Readmore
Hari's Vegetarian
For Catering orders kindly contact our vegetarian restaurant in the city.
Call on (02)9212 1010/email: info@harisvegetarian.com.au
Janmastami 2013 eBook
Click on the below link to read or download the online Magazine on your laptop, desktop, iPhone or iPad!